Vår meny är noga komponerad för att passa alla. Vi lagar fisk, skaldjur, kött och veganskt!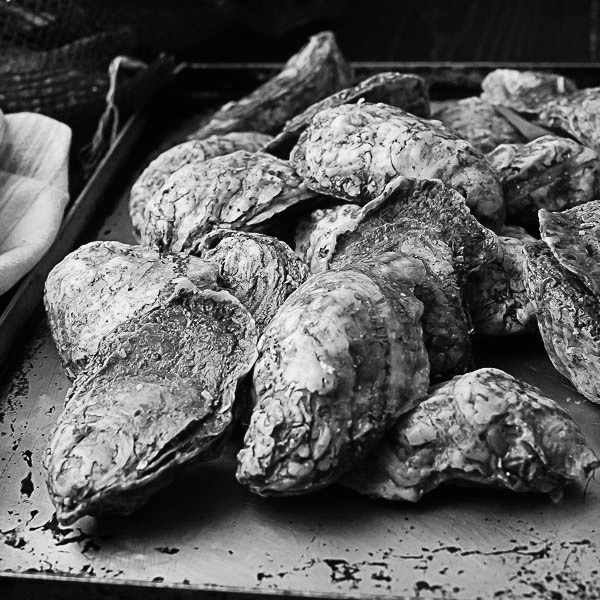 OYSTERS
OSTRON MIGNONETTE 35:- pcs
Oysters mignonette
OSTRON VIRGIN MARY 45:- pcs
Oyster with tomatoes & spices
OSTRON BLOODY MARY MED BELVEDERE VODKA 65:- pcs
Oyster with tomatoes, spices & Belvedere Vodka
OSTRON ANJO'S WHISKYSÅS 35:- pcs
Oyster with whiskey sauce
Ostron Ponzu 35:- pcs
Oyster with ponzu
OSTRON SPECIAL 250:-
2 x ostron med mignonette, 2 x gratinerade ostron, 2 x panko ostron
PANKOFRITERADE OSTRON & SOJA-MAJO 145:-
3 pcs Panko fried Oysters with soya-mayo
GRATINERAD OSTRON 145:-
3 pcs Swedish mountain cheese & garlic gratinated Oysters
or
3 pcs Parmesan & coriander gratinated Oysters
CHAMPAGNE Darling!?!
8 OSTRON MIGNONETTE & 1/2 flaska Ruinart Brut Champagne
8 Oysters mignonette & 1/2 bottle Champagne Ruinart Brut
695:-
2 OSTRON MIGNONETTE & 1 GLAS ALKOHOLFRITT BUBBEL
2 Oysters mignonette & 1 glas Bubbles non-alcoholic
150:-
HUSETS KAVIAR MED BLINIS & CRÈME FRAÎCHE
Caviar with Blinis & crème fraîche
DAGSPRIS / DAILY PRICE
A great START!
CARPACCIO PÅ HJORT
ROSTAD HASSELNÖTS-MAJO, OSTRONSKIVLING, ROSTADE HASSELNÖTTER, PICKLADE HAVTORN & SKÅNSK ALPOST
Deer Carpaccio – hazelnuts mayo – roasted hazelnuts – oyster mushroom – pickled sea ​​buckthorn – swedish cheese
145:-
GRILLAD GRÖN SPARRIS MED FETAOSTKRÄM & CITRONSMÖR
Green asparagus – feta cheese – lemon butter
145:-
TARTAR PÅ HÄNGMÖRAD OXFILÉ
VÄSTERBOTTENOSTKRÄM, SOCKRADE LINGON, JORDÄRTSKOCKSCHIPS & RÖDLÖK
Beef tartar – swedish cheese dip – lingonberry – jerusalem articoke – red onion 
165:-
LJUMMEN VIT SPARRIS
RAMSLÖKSKRÄM, PÄREBO & GRANATÄPPLE (VEGANSK) 
White asparagus with spring onion cream, potato crisp & pomegranate apple
145:-
ANTIPASTI CHARKUTERIER & OSTAR
SERVERAS MED HEMKOKT MARMELAD, OLIVER, CORNICHONS, FRÖKNÄCKE  & GRILLAD VITLÖKSBRÖD
Mixed charcuterie – cheeses – garlic bread – home made jam – olives – cornichons
189:-
GUBBRÖRA PÅ NORRØNA MATJESILL
POCHERAT ÄGG, POTATIS, RÖDLÖK, CRÉME FRAÎSE & BRÖDKRISP
Old Man's Mix with poached egg & hard bread
 135:-
FISH
SMÖRSTEKT ÖRING & FORELLROM
VIT SPARRIS, SMÖRAD MUSSELSÅS & SYRAD GURKA
Butter fried Char with trout roe, white asparagus & pickled cucumber, mussels sauce
295:-
HELSTEKT RÖDTUNGA MED BRYNT HASSELNÖTSSMÖR, PEPPARROT, RÄKOR & KOKT POTATIS
Searde Dover Sole with hazelnut butter, horseradish, shrimps & boiled potatoes
315:-
ANJO´S BLÅMUSSLOR 1/2 KG
PERSILJA, VITLÖK, SMÖR & GRILLAD VITLÖKSBRÖD
AnJo's Mussels 1/2kg – butter – parsley – garlic – garlic bread
189:-
 HEMGJORDA POMMES & AIOLI
Homemade fries with aioli
45:-
KIDS MENU
 Alternativt halvportion av utvalda rätter
 1/2 priset
MEAT
GRILLAD IBERICO-RACK MED ROSTAD MAJSKRÄM, PICO DE GALLO GRANAT ÄPPLE & SALSA VERDE
Iberico rack with corn cream, pico de gallo, pomegranate apple & salsa verde 
255:-
STEAK FRITES
SERVERAS MED HEMGJORDA POMMES, BEARNAISESÅS & BAKADE TOMATER 
With home-made fries, Bearnaise sauce & baked tomatoes
Choose your meat
ENTRECÔTE, MARMORERINGKLASS 3+  325:-
HÄNGMÖRAD RYGGBIFF med KAPPA 545:- 
HÄNGMÖRAD OXFILÉ TOURNEDOS 345:-
RAGU PÅ BELUGALINSER
BAKADE BETOR, OSTRONSKIVLING, ÖRT- & CITRONKRÄM (VEGANSK)
Baked beetroot, stew with black beluga lentils, oyster mushrooms, herb- & lemon dip
245:-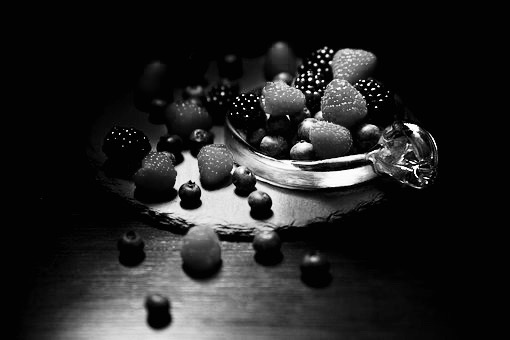 DESSERT
CHOKLAD & BJÖRNBÄR 109:-
Chokladkaka – björnbär – björnbärssorbet – havssalt
Chocolate cake – blueberry, blueberry sorbet – sea salt
PASSIONSFRUKT & KARAMELL 109:-
Karamellmouse – passionsfruktsglass – hallon 
Caramel mousse – passion fruit ice cream – raspberry
MINI BRÜLE 59:-
EN KULA HEMGJORD GLASS ELLER SORBET
Homemade ice cream or sorbet 
35:-
CHOKLADTRYFFEL TILL KAFFE
45:-
CHEESE LOVERS
Ostar från Stafva gård på Gotland & hemkokt marmelad 65:- pcs
Vit – Blå – Ockra
Ostbricka med blandade ostar 165:-
VILL DU BLI EN I VÅRT TEAM ?
Just nu behöver vi utöka vårt team med kockar. Skicka ett personligt brev om varför just du skulle passa i vårt team på AnJo.
Märk ditt mail med KÖKET på AnJo
e-mail: info@anjohbg.se
Vi söker även läringar till matsalen & till köket. 
Märk ditt mail med LÄRLING på AnJo
e-mail: info@anjohbg.se
ÖPPETTIDER
UNDER PANDEMIN
Mån - Lör  18.00 - 22.00
Sön - Stängt
Semesterstängt 20-27 Juni
Copyright 2017 © AnJo Wine & Dine Helsingborg