Vår meny är noga komponerad för att passa alla. Vi lagar fisk, skaldjur, kött och veganskt!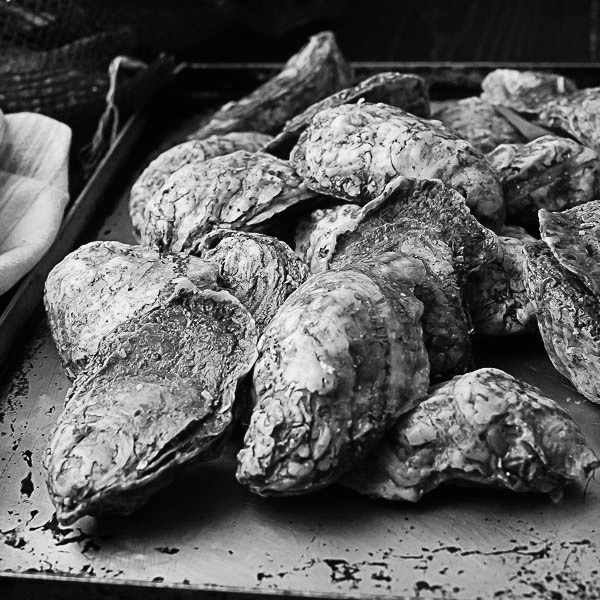 OYSTERS
OSTRON MIGNONETTE 35:- pcs
Oysters mignonette
OSTRON FORELLROM 55:- pcs
Oyster with trout roe
OSTRON ANJO'S WHISKYSÅS 35:- pcs
Oyster with whiskey sauce
Ostron Ponzu 35:- pcs
Oyster with ponzu
OSTRON SPECIAL 250:-
2 x ostron med mignonette, 2 x gratinerade ostron, 2 x panko ostron
PANKOFRITERADE OSTRON & SOJA-MAJO 145:-
3 pcs Panko fried Oysters with soya-mayo
GRATINERAD OSTRON 145:-
3 pcs Swedish mountain cheese & garlic gratinated Oysters
or
3 pcs Parmesan & coriander gratinated Oysters
CHAMPAGNE Darling!?!
8 OSTRON MIGNONETTE & 1/2 flaska Ruinart Brut Champagne
8 Oysters mignonette & 1/2 bottle Champagne Ruinart Brut
695:-
2 OSTRON MIGNONETTE & 1 GLAS ALKOHOLFRITT BUBBEL
2 Oysters mignonette & 1 glas Bubbles non-alcoholic
150:-
HUSETS KAVIAR MED BLINIS & CRÈME FRAÎCHE
Caviar with Blinis & crème fraîche
DAGSPRIS / DAILY PRICE
A great START!
CARPACCIO PÅ HJORT
ROSTAD HASSELNÖTS-MAJO, OSTRONSKIVLING, ROSTADE HASSELNÖTTER
PICKLADE HAVTORN & GRUYÈRE
Deer Carpaccio with hazelnuts mayo, roasted hazelnuts
oyster mushrooms, pickled sea ​​buckthorn & gruyére
145:-
BLINIS & SVENSK LÖJROM
CRÈME FRAÎCHE, RÖDLÖK
Blinis with american fish roe, crème fraîche & red onion
235:-
S.O.S på NORRØNA MATJESILL
BRUTEN VÄSTERBOTTENOST, CRÈME FRAÎCHE, KRISPIG POTATIS, BRYNT SMÖR & ÄGG
 Herring from Norrøna, swedish cheese, crème fraîche, potatoe crisp, egg, browned butter
135:-
TARTAR PÅ HÄNGMÖRAD OXFILÉ
PONZU, RÄTTIKA, BAKAD ÄGGULA, KORIANDER & CHILIMAJO
Beef tartar with ponzu, radish, coriander & chili-mayo
165:-
FRITERAD BLOMKÅL MED ETIOPISKA KRYDDER, JALAPENO & MYNTAKRÄM, GRANATÄPPLE & PICKLAD RÖDLÖK
(VEGANSK)

Fried cauliflower, Ethiopian spices, japapeno & mint aioli,
pomegranate apple and pickled red onion
135:-
ANTIPASTI CHARKUTERIER & OSTAR
SERVERAS MED HEMKOKT MARMELAD, OLIVER, CORNICHONS, FRÖKNÄCKE  & GRILLAD VITLÖKSBRÖD
Mixed charcuterie & cheeses with garlic bread, home made jam, olives, cornichons
189:- 
FISH
HALSTRAD TORSKRYGG & BRYNT KANTARELLER
LINGON, KANTARELLSÅS & ROSTADE POTATIS
Seared cod fillets & chanterelles, lingonberry, chanterelles sauce & roasted potatoes
355:-
HELGRILLAD FÄRSK FISK MED PICO DE GALLO & GRILLAD CITRON
Grilled whole fish with pico de gallo & grilled lemon (whole grilled fish)
285:-
ANJO´S BLÅMUSSLOR 1/2 KG, PERSILJA, VITLÖK, SMÖR & GRILLAD VITLÖKSBRÖD
AnJo's Moules 1/2kg, parsley, garlic & roasted garlic bread
189:-
HEMGJORDA POMMES & AIOLI
Homemade fries with aioli
45:-
MEAT
LÅG TEMPERERAT ANKBRÖST SERVERAS MED POTATISCANNELLONI FYLLD MED ROSTAD VITLÖK & VÄSTERBOTTENOST, FLÄDER & CIDERSÅS
 Crispy duck breast with potato cannelloni filled with roasted garlic & cheese, Elder & Cider sauce
285:-
STEAK FRITES
SERVERAS MED HEMGJORDA POMMES, BEARNAISESÅS & BAKADE TOMATER
With home-made fries, Bearnaise sauce & baked tomatoes
Choose your meat
ENTRECÔTE 3+ från Ugglarp 325:-
Hängmörad RYGGBIFF från äldre kreatur 545:-
KIDS MENU
 Alternativt halvportion av utvalda rätter
 1/2 priset
SVAMPFYLLD PORTOBELLO
KANTARELLER & KANTARELLKRÄM, KONFITERAD POTATIS, KRISPIGA JORDÄRTSSKOCKOR (VEGANSK
Portobello, chanterelles, potatoes, jerusalem artichoke (VEGAN)
285:-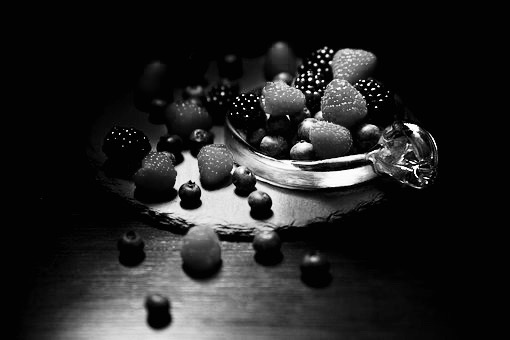 DESSERT
CHOKLAD & BLÅBÄR 109:-
Vispad mjölkchoklad-pannacotta, kladdig chokladkaka, blåbärsgel & blåbärssorbet
Milk chocolate pannacotta, chocolate cake, blueberry jam & blueberry sorbet
 A TASTE of ITALY 109:-
Espressoglass med hembakad sockerkaka, amaretto-mousse, puffat socker
Espresso ice cream, amaretto-mousse & honey comb
MINI BRÜLE 59:-
EN KULA HEMGJORD GLASS ELLER SORBET
Homemade ice cream or sorbet 
35:-
CHOKLADTRYFFEL TILL KAFFE
45:-
CHEESE LOVERS
BRITTAS SYSTER FRÅN SOLDATTORPETS GÅRDSMEJERI I SKÅNE & HEMKOKT MARMELAD
"Brittas sister" from south of sweden with homemade marmalade
65:- pcs
SIGVARD RÖDSKÄGG FRÅN VILHELMSDALS GÅRDSMEJERI I SKÅNE & HEMKOKT MARMELAD
"Sigvard rödskägg" from south of sweden with homemade marmalade
65:- pcs
TEGEL FRÅN ALMNÄS BRUK & HEMKOKT MARMELAD
Swedish Cheese with homemade marmalade
65:- pcs
UPCOMING EVENTS... !
 Mussel-Tisdag 22 Sept kl18.00
ÖPPETTIDER
Mån - Tor  18.00 - 22.00
Fredag  17.00 - sent
Lördag  17.00 - sent
Sön - Stängt
Copyright 2017 © AnJo Wine & Dine Helsingborg